InPen, Smart Insulin Pen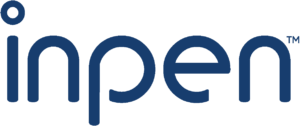 Pay as little as $35 per prescribed pen!*
Thank you for your interest in the InPen™ smart insulin pen from GEM Edwards Pharmacy! InPen is covered by most commercial insurance plans, and other assistance may be available. Please complete the form below, and a member of our Diabetes Care team will be in touch regarding next steps.
*Offer available to eligible patients with commercial insurance. Terms and conditions apply.
Why InPen?
InPen is the first FDA-cleared smart pen system that helps you take the right dose at the right time. This is an insulin pen, but smarter. With InPen, you have the convenience of an insulin pen, but with the data and decision support that comes with other insulin delivery systems. InPen fundamentally changes how you manage multiple daily insulin injections (MDI) because it tracks your insulin data and provides personalized recommendations.
Lasts a full year with no need to charge

Dials in half-unit increments

Compatible with Novolog, Humalog, and Fiasp cartridges

Monitors insulin temperature

Connects to InPen app via Bluetooth

Covered under a one-year warranty

Tracks active insulin
Reminds you to dose
Calculates personalized doses
Automatically logs doses
Creates shareable reports
Syncs with compatible CGMs and glucose meters
The InPen is a reusable insulin pen for people living with diabetes. It can be used to deliver insulin, help calculate insulin doses, and estimate carbohydrates for meals. Those under the age of 7 should only use the device with an adult's supervision. A healthcare provider must prescribe InPen, provide dosage settings, and discuss all potential benefits and risks. Using the device with incorrect therapy settings may lead to severe highs and lows. The InPen is should not be used by those unable to test blood glucose levels or the visually impaired. For additional product and important safety information, go to MedtronicDiabetes.com/InPenSafety.
Humalog® is a registered trademark of Eli Lilly and Company. Fiasp ® and Novolog ® are registered trademarks of Novo Nordisk A/S.
The Bluetooth® word mark and logos are registered trademarks owned by Bluetooth SIG, Inc. and any use of such marks by Medtronic is under license.