GEM Edwards Pharmacy Now Distributing the InPen Smart Insulin Pen System
Available as a pharmacy benefit, InPen helps diabetes patients make smarter dosing decisions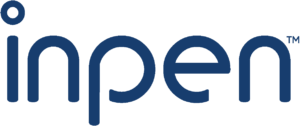 Hudson, OH – March 11, 2021: Patients who prefer the simplicity and freedom of multiple daily injection (MDI) therapy used to be left without the intelligence that comes from other smart insulin delivery systems like insulin pumps. With the InPen Smart Insulin Pen System, MDI patients now have access to sophisticated and easy-to-use insulin delivery at an affordable cost.
InPen is the first and only FDA-cleared smart insulin pen system for people with Type 1 and Type 2 insulin-dependent diabetes and helps patients take the right insulin dose, at the right time. By tracking a patient's diabetes data, the InPen system provides personalized recommendations that fundamentally change and improve how they manage their insulin therapy.
"InPen is a game-changer for anyone on multiple daily injections. With help from InPen, I feel more in control of my diabetes because I am confident that I am administering the right doses. I can't imagine MDI without InPen in my toolbox and highly recommend this to anyone."

Allison, InPen user for 3 years
Approved for use by all ages (ages 7 and under with adult supervision), the InPen Smart Insulin Pen System:
Lasts a full year without the need to charge
Provides precision dosing with half-unit doses
Is compatible with Fiasp,® Humalog,® and Novolog® insulin cartridges
Works with Medtronic Guardian Connect™ and Dexcom® G6 continuous glucose monitors, helping patients make even smarter dosing decisions
Monitors active insulin and insulin temperature
Offers helpful long-acting dosing reminders and missed dose alerts
Connects dosing data to the InPen app via Bluetooth
Offers three different dosing options – carb counting, meal size estimation, and fixed-dose therapy
The InPen is part of the Medtronic family and available as a pharmacy benefit with many commercial insurance plans for as little as $35 per year. Other assistance may also be available. Learn more about InPen at www.gemedwardspharmacy.com/inpen and follow InPen on social media via @myinpen or #myinpen.
About GEM Edwards Pharmacy
GEM Edwards Pharmacy is an accredited, family-owned, mail-order pharmacy, founded in 1992. As part of the GEMCORE family of companies, we offer thousands of products and various dosage forms with dedicated customer support to ensure you and your patients have what they need…when they need them! We strive to always offer affordable medications as well as pharmacy-benefit diabetes products and to provide convenient, fast, and free standard shipping whether to a patient's home or a prescriber's office.
---
Tags: diabetes, insulin therapy, medtronic
---
Related Articles